Acting Chairperson
---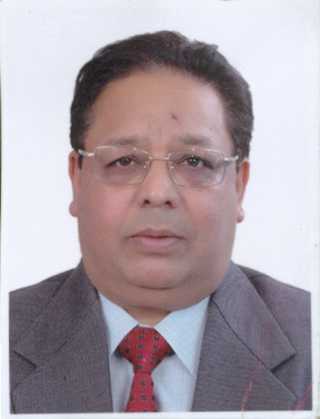 THE HON'BLE MR JUSTICE ASHUTOSH MOHUNTA


Born on February 25, 1953 at Ajmer. Originally belongs to Sirsa in Haryana. Did his school education from Mayo College, Ajmer, and, graduation in History (Hons.) from Kirori Mal College, New Delhi in the year 1973. Did his Law from Law Faculty, Delhi University, 1976. Enrolled as an Advocate in the year 1977 in the Punjab and Haryana High Court, Chandigarh and started practice under his father, late shri S.C.Mohunta who was the then Advocate General, Haryana. Practiced in Civil, Criminal and Constitutional matters. Had been Additional Central Government Standing Counsel in Punjab and Haryana High court in the year 1990. Had been Senior Central Government Standing Counsel for the Government of India during 1998-2001.

Elevated as permanent Judge of the Punjab and Haryana High court on 2nd July 2001. Transferred to High court of Andhra Pradesh and assumed charge on 28th October 2010. Re-transferred as Judge of Punjab and Haryana High Court and assumed charge of office on 26th June 2014. Took over as Acting Chief Justice of Punjab and Haryana High Court on 26th July 2014 upto 15th December 2014. Superannuated on 24th February 2015.

He joined as a Member, Punjab State Human Rights Commission on 23rd September 2016.