Chairperson
---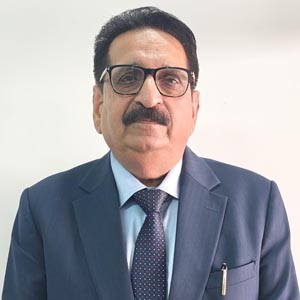 THE HON'BLE MR JUSTICE IQBAL AHMED ANSARI


Born on October 29, 1954, Justice Ansari did his B.Sc. from Darrang College, Tezpur and completed graduation in law from Tezpur Law College. After joining Assam Judicial Service in 1991, he had been District & Sessions Judge, at Karimganj, Dibrugarh and Nagaon. He also worked as Registrar General of Gauhati High Court.

Justice Ansari, who was elevated to the bench of Gauhati High Court as Judge on March 4, 2002, joined the Patna High Court on November 11, 2013 and retired as Hon'ble Chief Justice of Patna High Court on October 29, 2016.

He was the Judge In-charge, North East Judicial Officers Training Institute and also served as Executive Chairman of State Legal Services Authority, in Arunachal Pradesh and Nagaland.

He has delivered lectures at police training Institutes, Judges Training Academies and Army War College on various aspects of law. He chaired the session on corporate criminal liability at the commonwealth lawyers conference and, on being nominated by the Chief Justice of India, attended Judicial Governance Programme at Singapore.

Apart from this he has been a President of Tezpur Lion's Club and a life member of Indian Institute of Public Administration.

Hon'ble Justice Iqbal Ahmed Ansari has joined as Chairperson Punjab State Human Rights Commission on 01.08.2017 for full term of five years.